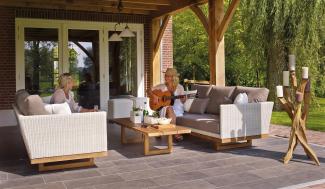 Is it Always Better to Purchase a Home?
Homeownership is a dream for many people, but is it for everyone? For some, buying a home is a rite of passage, a sign that they've grown up and succeeded. Retirees have other issues to consider. However, there are some things to consider before you decide to buy your first home.
Sometimes, buying a home isn't always the best option. Understanding why homeownership can be a disadvantage may help you decide if buying a home is a good choice at this point in your life.
You're new to the area
If you've recently transferred to a new city or relocated for a job opportunity, you may want to hold off on buying a home until you're better acquainted with the area. Retirees should rent for a while to be sure that they like their new retirement city all 12 months of the year. Try taking your time to learn about the local landscape and meet your new neighbors before looking for a more permanent place to settle.
Your job situation could change
While many workplaces have adopted remote working over the last few years, there are still jobs that ask employees to be in the office. If there's even a small percent chance you'll need (or want) to relocate for work, it may be better to rent until you're in a more stable situation.
You can't cover a down payment or high interest rates
There are a lot of costs beyond the list price when buying a home, and many lenders have minimums for down payments. And besides the down payment, there are also closing costs, inspection fees, insurance costs, and renovation costs, just to name a few. Last but not least, mortgage rates are now at their highest level since 2008, and that means your monthly budgeted payment will force you to buy a cheaper house!
You don't want the responsibility
You're reading or hearing about all of the extra maintenance work that comes with a home, and none of it interests you in the slightest. If you'd rather do anything other than mow a lawn or fix a leaky faucet, renting may be a better option for you. That way, you have a landlord to call when something breaks.
You're not ready for a long-term commitment
The housing market can be incredibly fickle. You may buy a house today, only for it to potentially plummet in value over the next few years. This is a risk you take when purchasing a home, and market fluctuation may be less of a concern for long-term buyers that are willing to ride out the changes. But if you want more flexibility, renting may be a better fit in the short term.
The perfect home is different for every person, and it may take some time to figure out what an ideal home looks like for you. If flexibility and lower maintenance are your dreams, renting may be a better option.
---
This content is developed from sources believed to be providing accurate information. The information provided is not written or intended as tax or legal advice and may not be relied on for purposes of avoiding any Federal tax penalties. Individuals are encouraged to seek advice from their own tax or legal counsel. Individuals involved in the estate planning process should work with an estate planning team, including their own personal legal or tax counsel. Neither the information presented nor any opinion expressed constitutes a representation by us of a specific investment or the purchase or sale of any securities. Asset allocation and diversification do not ensure a profit or protect against loss in declining markets. This material was developed and produced by Advisor Websites to provide information on a topic that may be of interest. Copyright 2023 Advisor Websites.